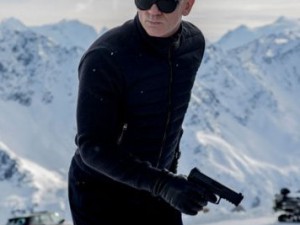 Spectre, the latest Bond installment, continues to break records and this time it's the Guinness World Record for creating the largest explosion for a feature film.
An announcement was made in Beijing on Tuesday that the winning scene, filmed on June 29, 2015 in Erfoud, Morocco, was the largest stunt explosion in movie making history.
Agent 007 himself, Daniel Craig, lead actress Lea Seydoux and Barbara Broccoli, producer, were all on hand to receive an official certificate on behalf of Chris Corbould, supervisor of Special Effects and Miniature Effects.
Filmed in the Moroccan desert, the winning scene used 8418 litres of fuel and 33 kg of explosives and lasted for more than 7.5 seconds. Production crew left the set to speak to villagers and nomad tribes to ensure that anyone within a 20-mile radius was aware of the impending explosion.
Craig Glenday, Editor-in-Chief of Guinness World Records, said: "The James Bond movies are synonymous with pushing cinematic boundaries. The latest film, Spectre, has again captured the imagination of global cinemagoers, and this will certainly be due in part to the phenomenal stunts. The scene featuring the world's largest film stunt explosion is spectacular and will live long in the memory as one of the outstanding moments in the Bond franchise." ~ Sharon Salsberg
Around the Web:
Comments: