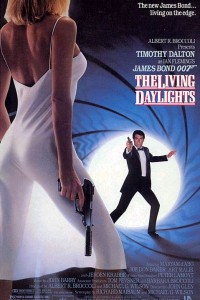 When a KGB officer named General Koskov (Jeroen Krabbé) claims he's defecting, James Bond (Timothy Dalton) is sent to aid in his extraction. His claim that a decades-old, Russian policy that encourages the execution of international spies has been revived causes MI6 to send Bond to investigate. But when things don't seem to quite add up for the secret agent, he begins to suspect that Koskov may be lying.
His mission to discover the truth behind Koskov's claim and the pile of dead agents that seem to be cropping up everywhere takes him across the globe. What he discovers is not surprising: Koskov's defection was entirely fabricated, and he has used the newly assigned head of the KGB (John Rhys-Davies) as a scapegoat for his own nefarious plans.
With agents dropping left and right and Koskov's military arms plans accelerating, the clock is ticking for Bond to put an end to the criminal's schemes.
The Living Daylights Videos and Clips: